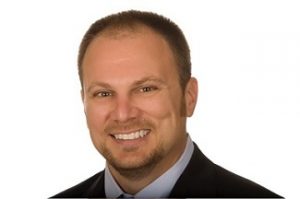 As we close out another year of our CEO Profile Series, we wanted to end the year with a leader in our industry. We are proud that we were able to convince Britt Landrum, III, of LandrumHR to participate. Not that it took too much convincing; Britt is the kind of guy that is always willing to help out, and does so with a smile and a genuine eagerness.
The first time I met Britt, years ago in Miami, it was apparent that he took his role in his company very seriously. He was passionate not just about LandrumHR, but those that are part of making this industry great.
LandrumHR is a family business, started in 1970 (PEO, 1983) in Pensacola, Florida. It has grown to be an established PEO competitive force in the Southeast. LandrumHR is no mom and pop shop, but instead, an ESAC and IRS certified PEO with technology and human capital investments poised to take them to the next level.
Britt officially took the role as President in 2017 and is looking forward to building upon the success and reputation of LandrumHR.
Whyman:
Thank you so much for agreeing to this interview, and closing out 2017 with us.
Landrum:
You're welcome.
Whyman:
I think a great way to kick off this interview, as we close out another year, is to talk about your perspective on the current and future state of the PEO industry, specifically how you see technology changing the landscape?
Landrum:
Sure, I believe a strong technology offering is critical for success in today's market. The current increase in Merger and Acquisition activity will likely continue for the next couple of years as smaller PEOs are faced with a choice of either shouldering the major financial burden of upgrading their technology ($Millions per year), or positioning themselves to sell. Fortunately, my father reinvested much of our company's profit over the years, and we are positioned to purchase other PEOs or Staffing firms that do not have the means to scale up or otherwise wish to exit. The challenge for the few mid-market PEOs (like LandrumHR) that are left is how to differentiate ourselves from each other in the marketplace.
Whyman:
So, what about LandrumHR specifically, as we look to 2018, what major investments are you planning to make in the short term.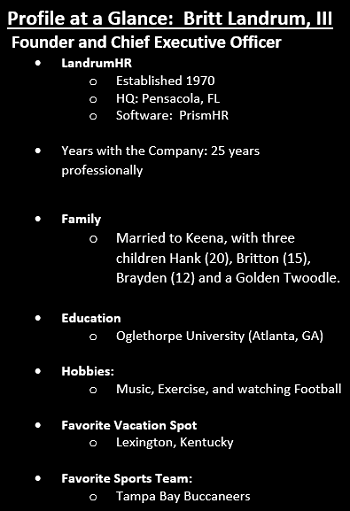 Landrum:
2018 will be the first complete year that I fulfill the role of CEO of our family firm. Although I assumed the role mid-2017 (when my father retired) and have made a few tweaks along the way, there really wasn't an opportunity to make any major changes until after our new client 4th quarter enrollments. I have learned from the school of hard knocks that real change requires top notch leaders. That's why we have hired a new Chief Administrative Officer, David McCullough; Vice President of Staffing, Mandy Sacco; and Vice President of Operations, Kara Bloomberg.
That sounds like a lot of change (and it is!), but Johnathan Taylor (CFO) and I have been thoroughly planning this change for a very long time. David has staffing, PEO, and software industry experience. Mandy has been the second in command of our staffing department for 10 years and has her sights on expansion outside of Nothwest Florida. Kara is a Senior Professional in Human Resources, a licensed insurance agent, and an expert in sales that comes to us from the insurance industry. This is the strongest leadership team that we have ever had, and I have full confidence that we will be a strong regional HR player in the Southeast within a few short years as a result of the team's focus on technology and client service.
Whyman:
Amazing, congrats. That sounds like a excellent line-up of leaders. So, what about the rest of the LandrumHR team? How important is having the right people on the bus?
Landrum:
Having the right people in the right seats is absolutely critical to the long-term success of any organization. I have personally witnessed this theory play out. In the early days, as our industry was developing, it was possible to simply fill seats and build relationships. However, that is not good enough anymore. Clients expect results (as they should!) or they will move on. My goal is to get every seat on our bus filled with folks that are interested in delivering organizational results by assisting clients in fulfilling their human resource needs.
Whyman:
So true, I have been saying for years that HR is becoming the cool kid for the first time. Our clients are savvy to the impact HR services can make in their growth trajectory and they are expecting real HR results. I am glad to hear you articulate it this way. So, do you mind if I get a little personal? Unfortunately I was not there, so tell me, how was it performing at the annual conference? Is this music more than a hobby for you?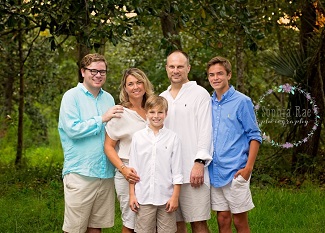 Landrum:
I thoroughly enjoyed performing at the NAPEO annual conference! It is always a challenge to perform in front of people that I know well, especially when many of them are close friends. However, it was a chance to wear a different hat and gain a new kind of respect from my peers. If I were not a CEO of a PEO, I would have been a professional musician. Early on, my curiosity led me to move back home from Atlanta after graduating college and discover what our family business was all about.
Our need for technology advancement is what kept me in the business, and how I grew as a leader. I love our position in the marketplace as a quality, mid-market PEO that focuses on compliance. I greatly enjoy learning from and working with my fellow ESAC Executive Board Members – Bob Adams, Bill Lyons, and John Slavic. All three are very strong leaders, each spectacular in their own way, and work extremely hard for the betterment of our industry. Joel Duncan has also been a great mentor to me.
Whyman:
That is great that you have an outlet for both passions, and that you have such strong relationships in this industry.
Before I let you go to deal with the madness of year-end, how about some words of advice. We have heard a lot about the Sales vs. Operations issue. As a leader, how have you worked to overcome this, and what advice do you have for other leaders?
Landrum:
I always want there to be a natural, healthy tension between Sales and Operations. It's up to us, as leaders, to manage the tension in the most productive way for the organization to benefit. The best example I can give seems to happen every year during the 4th quarter. Inevitably, a jubilant salesperson signs up a 700-employee client during peak season in late December.
Add in a vacation planned during the holidays, and the transition team collectively gasps. We are trying to get smarter on the front-end by educating and setting expectations with high-potential clients, involving our transition team earlier in the sales process, and utilizing technology and automation wherever possible to prevent this type of anxiety from occurring. However, after all is said and done, I will take those enthusiastic salespeople that sign up clients with hundreds of employees late in the year any day of the week!
Whyman:
Ha! Ahhh that example brings back so many memories, but I appreciate that you have good understanding of the pain points on both sides, and are not pretending that tension is just not a thing.
Britt, thank you so much for agreeing to be our final CEO profile of 2017, and I hope that I get to see you perform in 2018.
Landrum:
You are most welcome, Merry Christmas and Happy Hanukkah!
Whyman:
To your family as well.
To learn more about LandrumHR, www.landrumhr.com